PIONATURE® Replacing plastics
Pionature signifies the development and production of high-quality paper drinking straws as well as drinking straws and other products made from biodegradable materials. Traditional plastics are increasingly being complemented and in part replaced by biodegradable materials. We support our customers in the devolopment of such solutions from the initial idea to the finished and sustainable product. You can benefit from our experience with advice without obligation.
If you are interested in new career opportunities and you wish to join us, you can find our current situations vacant under "Career".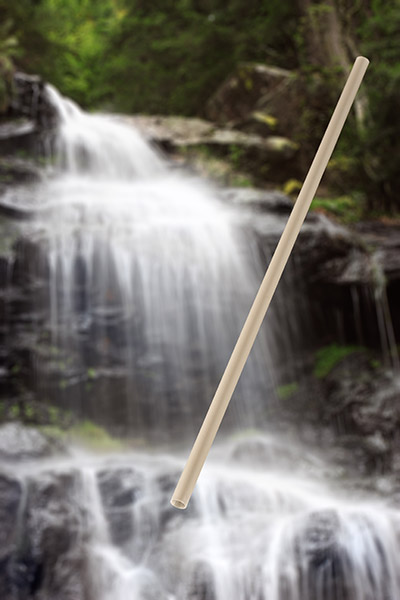 Most important characteristics at a glance

Made in Germany
All steps from the development, via production through to sales, take place in Denzlingen, near Freiburg in Southern Baden, exclusively. The raw materials used in the production of our drinking straws are also obtained from Germany exclusively. Long-haul transport and additional CO2 emissions are thus avoided.

Ready for the future
Everyone has seen the images of polluted oceans and beaches throughout the world. Carelessly discarded single-use tableware and conventional plastic drinking straws can also be found in our immediate environment. These items need an exceedingly long time to break down safely and are often ingested by animals along with their nourishment and they can also cause them injury. Our paper drinking straws and our reusable organic drinking straws represent a future-proof and environmentally friendly alternative.

Environmentally friendly
We do not just pay attention to sustainability during the manufacturing process and the use of materials. Drinking straws made from PLA are also produced on the basis of renewable raw materials, but they are exclusively industrially compostable. This means that these straws only decompose under specific thermal conditions and with a lot of energy being applied. Our drinking straw does by contrast not need years on the waste disposal site before it breaks down.
In-house tests have shown that our development begins to break down in standard potting soil after just a few weeks. DIN CERTCO confirmed that our organic drinking straws can be composted at home in November 2020.